Cool Ideas is excited to announce that we now accept SnapScan payments.
To settle your invoices with a Snapscan payment please see below:
After opening your monthly invoice change the Payment Method to Scapscan
This will generate a unique QR Code and payment link
Either use Snapscan on your smartphone to scan the QR code or click the link below the QR code to then make payment.
Once done your Cool Ideas invoice will reflect as paid.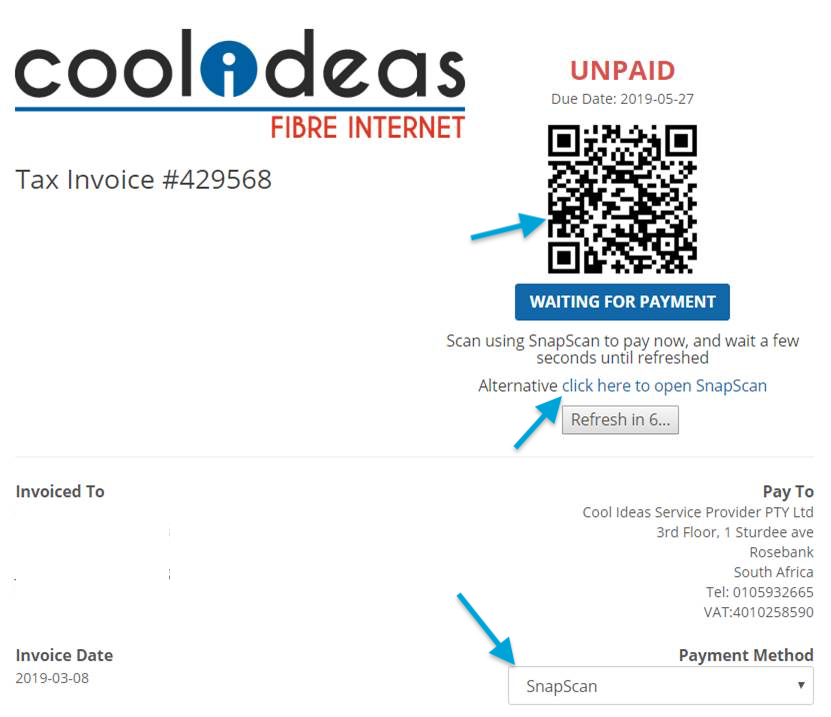 Should you have any issues with the above, please don't hesitate to contact our accounts department on 010-593-2665 or accounts@coolideas.co.za
To find out more about SnapScan, please visit:
https://www.snapscan.co.za/
If you don't already have SnapScan on your smart phone you can download it via the following links: