To cancel your FTTH product, please log into your
Coolzone profile
.
Once logged in, select 'Cancellations' in the navigation menu and select the desired product that you would like to cancel: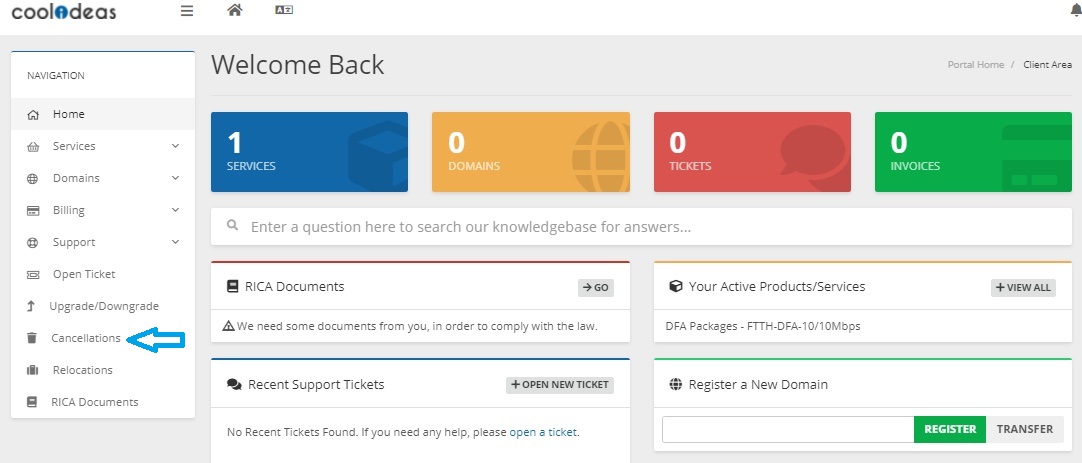 Should this option not be available for your specific service, please submit a cancellation request to our accounts department by emailing
cancellations@coolideas.co.za
together with your account details.
This request should be submitted from the account holder's email address for verification purposes. Please be sure to include the address/service that you're looking to cancel if you have multiple products with us.

Please note that we require a full calendar months' notice for any fibre-to-the-home service.
---
Should you have any issues please don't hesitate to contact our accounts department on billing@coolideas.co.za or 010-593-2665