Good day Cool Customer!
Cool Ideas and MetroFibre are announcing speed and pricing changes for all existing and new MetroFibre/Cool Ideas customers. Customers will be upgraded to the next available MetroFibre package, due to the MetroFibre package upgrade initiative.  
The following changes will come into effect on 1 June 2021: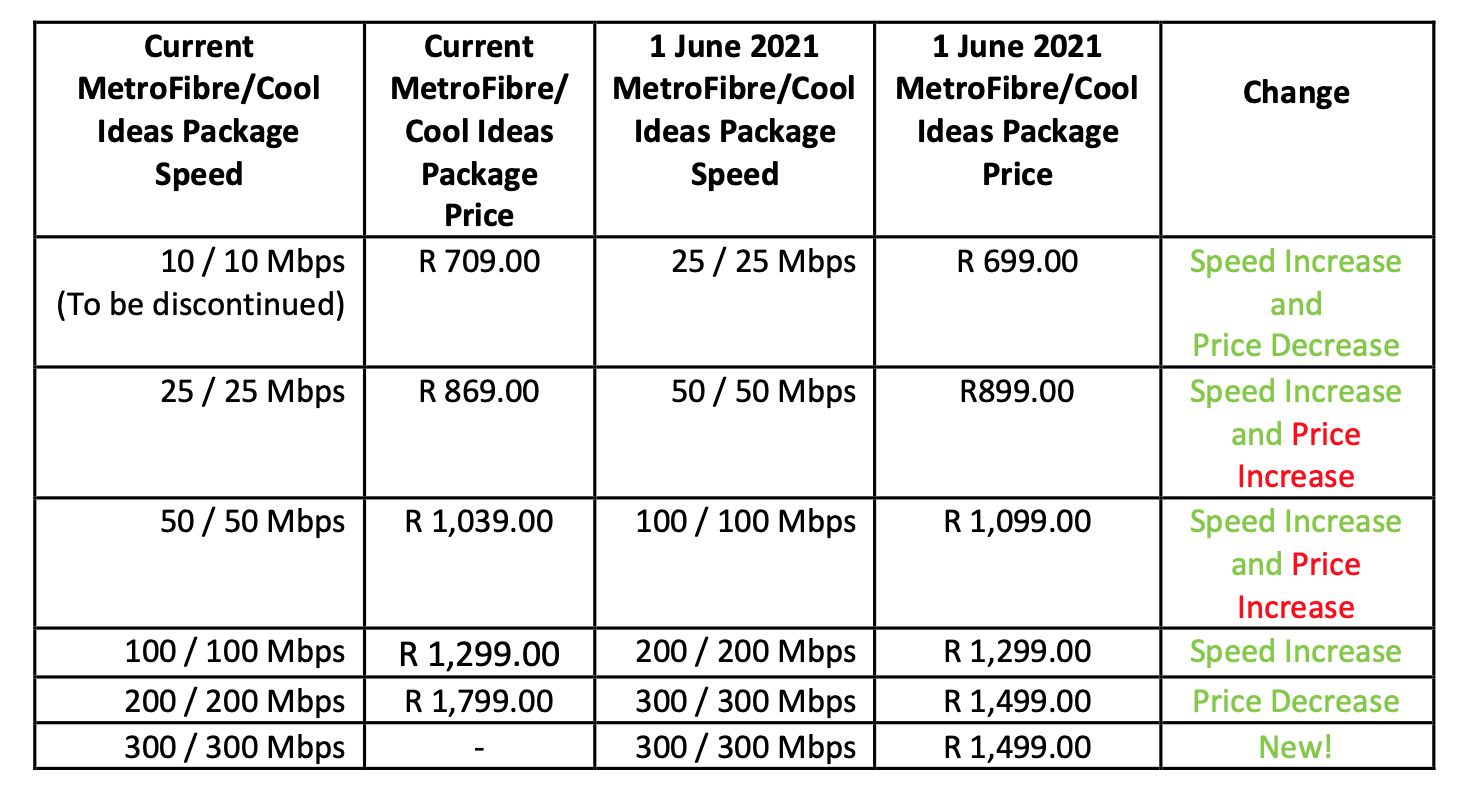 The above packages and pricing only apply to Cool Ideas customers on MetroFibre fibre lines.
Speed changes are implemented by MetroFibre, commencing 1 June 2021.
As the timing is not within our control, Cool Ideas cannot guarantee the exact time and date that services will be adjusted.  
Cool Ideas customers who wish to change their package should contact the Cool Ideas Connect Team before 20 May 2021, by email on
connect@coolideas.co.za
, or telephone on 010-593-2665.
Please note that in order to achieve speeds above 100Mbps, customers will require a Gigabit-capable router, which can be purchased
here
or from your preferred retailer.  
The Cool Ideas Team thank you, as always, for choosing Cool Ideas as your ISP and for your ongoing support.